Posner Interiors - Social Content
In 2016 I spent 7 months working for Posner Interiors, a family business in East London. I overhauled their branding, website, social and print media; growing engagement and increasing local brand awareness and sales through blog posts and social sharing.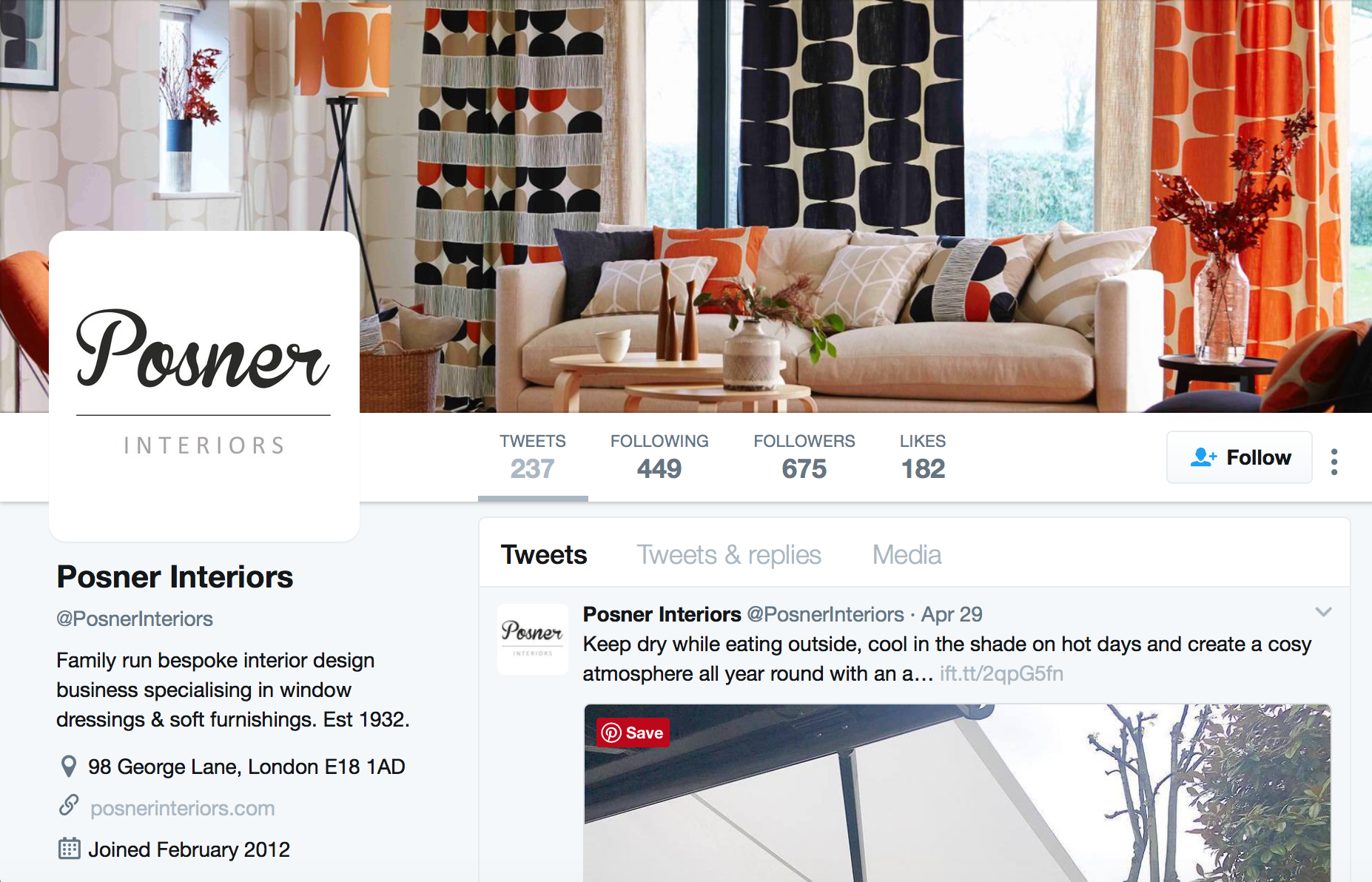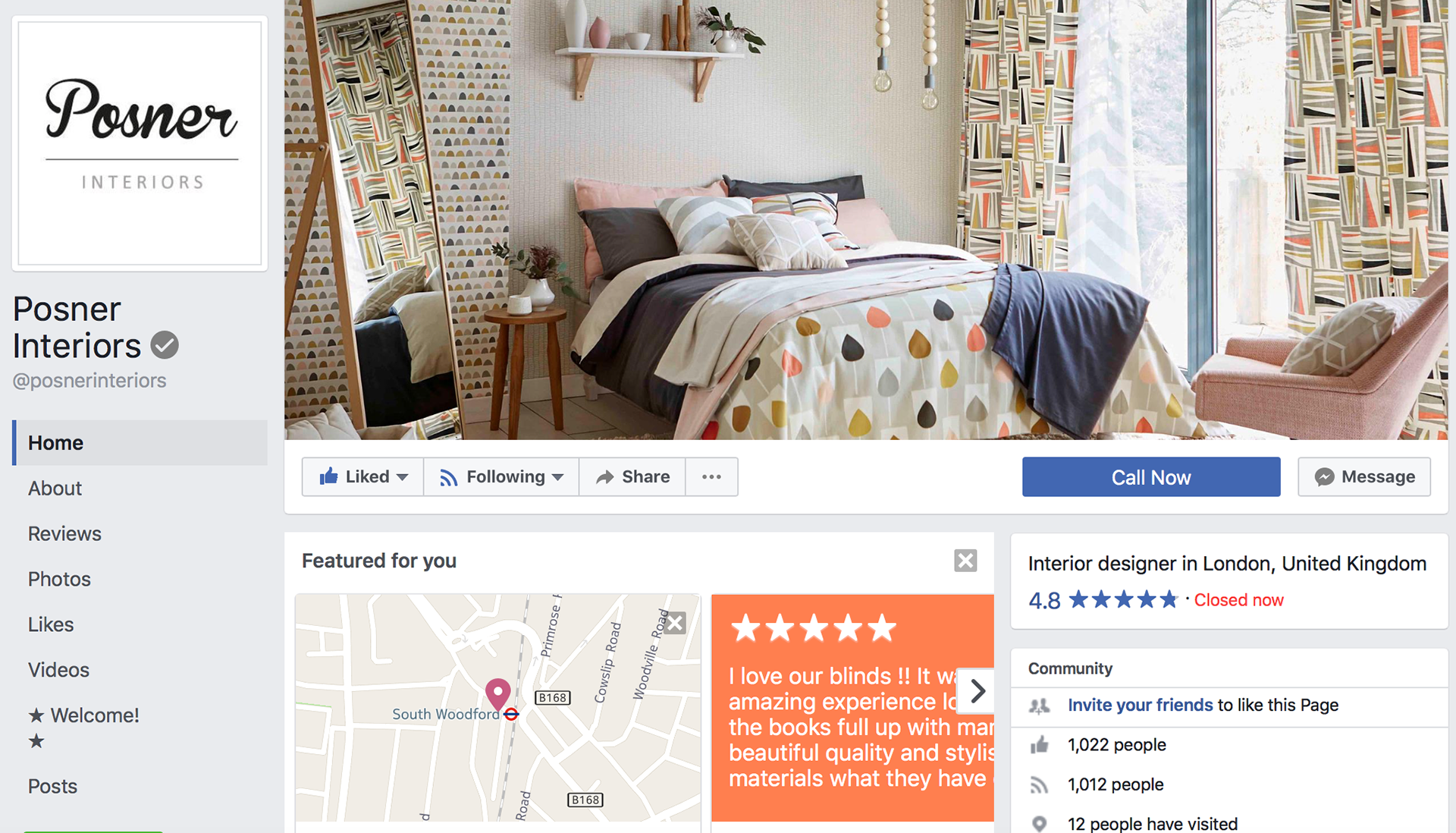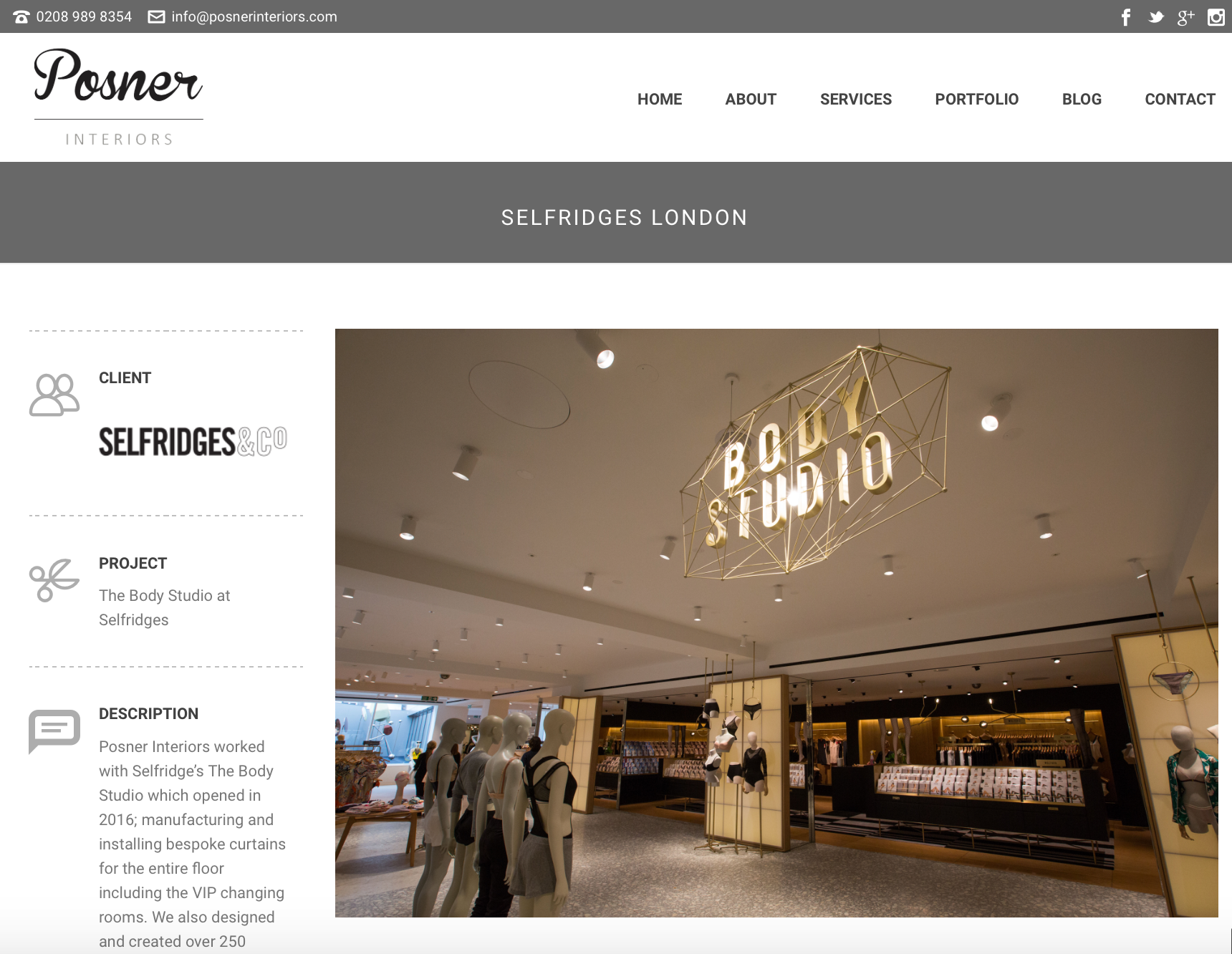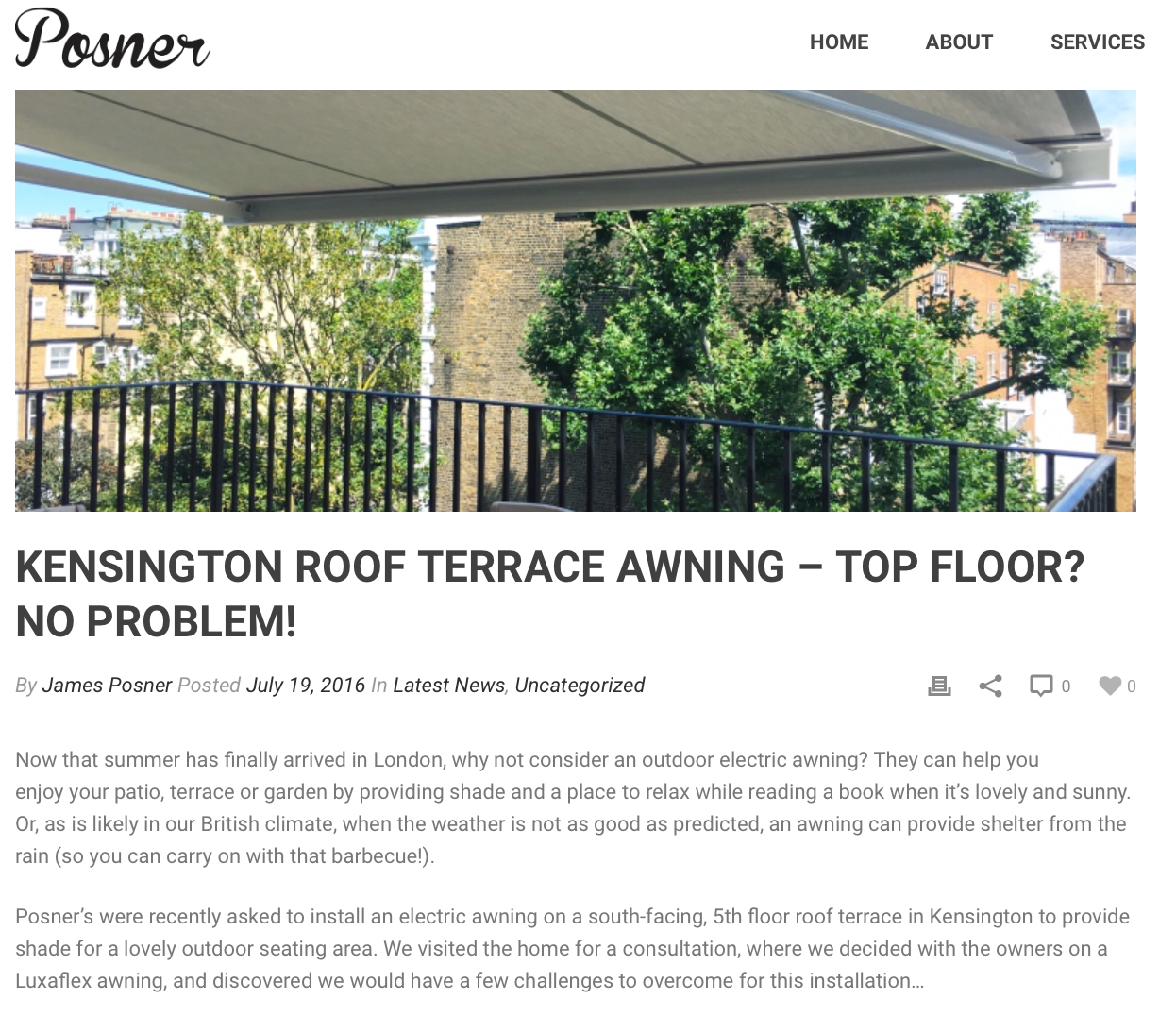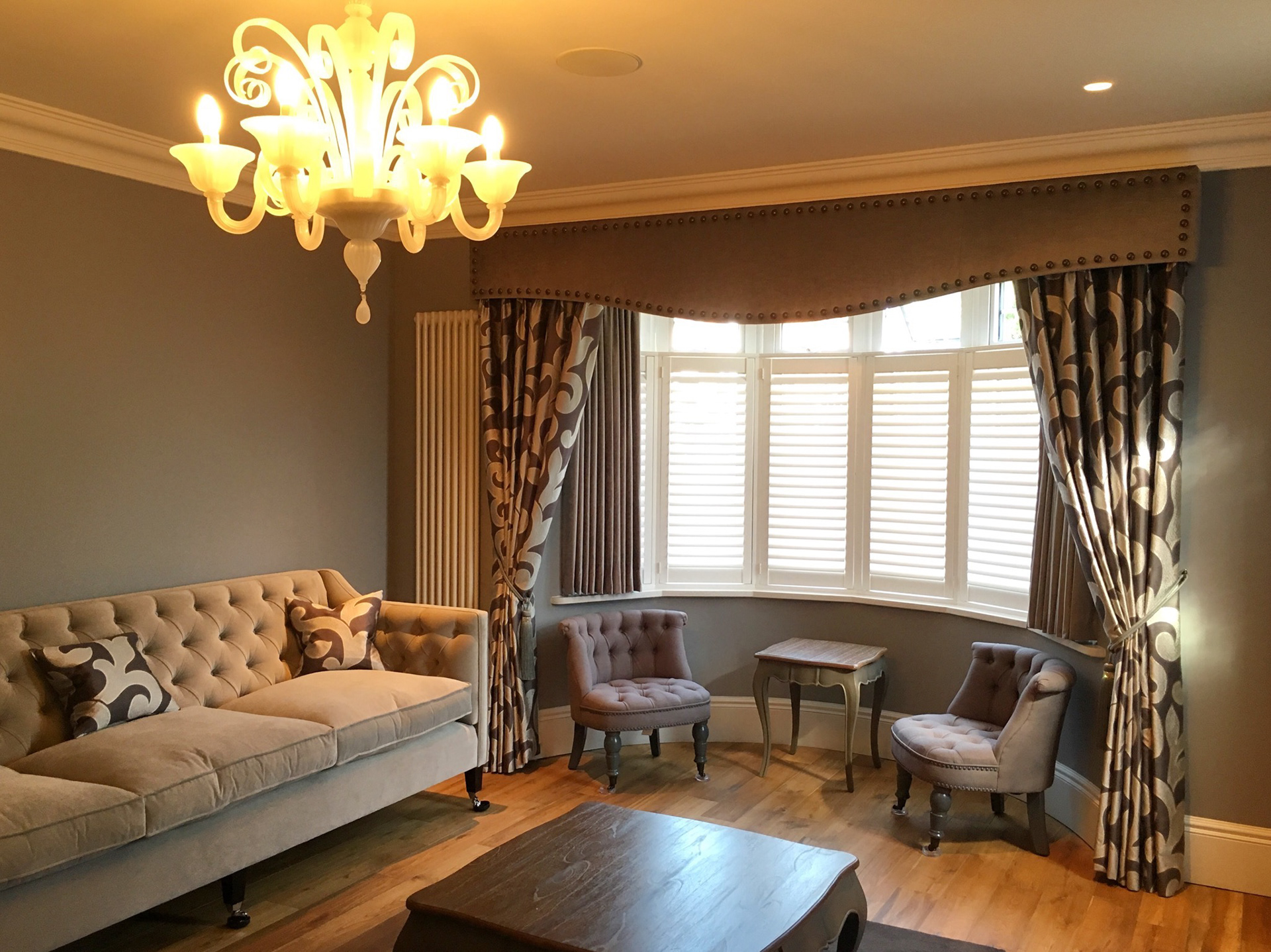 I refreshed Posner's website with new branding and added portfolio, commercial and blog sections. I wrote blog posts on the company's main opportunities; awnings, blinds and upholstery, for maximum social engagement. Posner's Twitter account went from 250 followers to almost 700, and their Facebook grew from less than 400 likes to over 1000.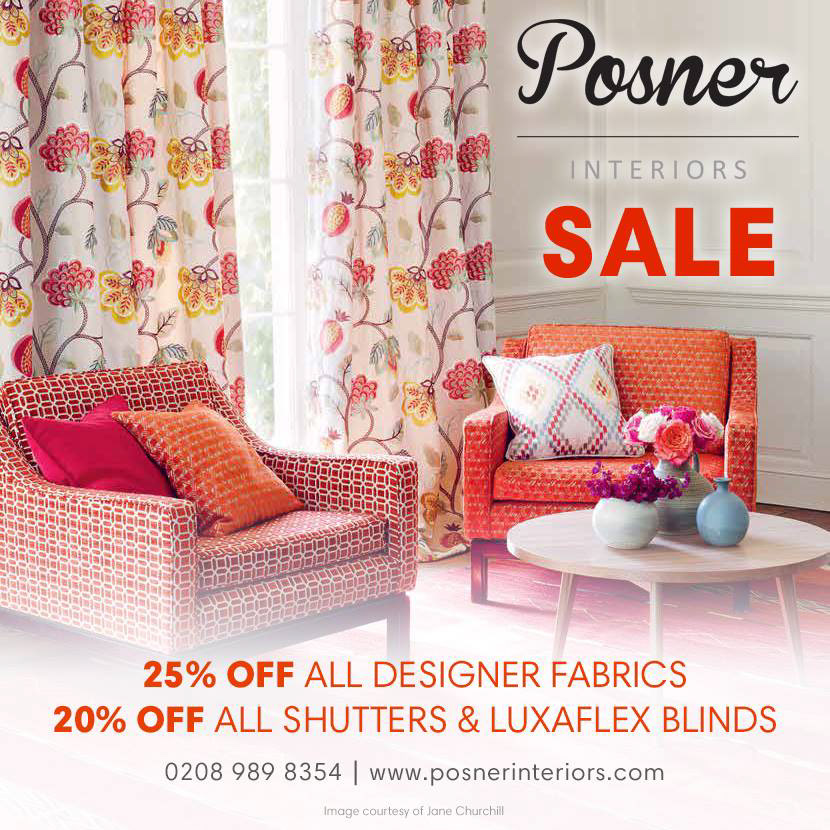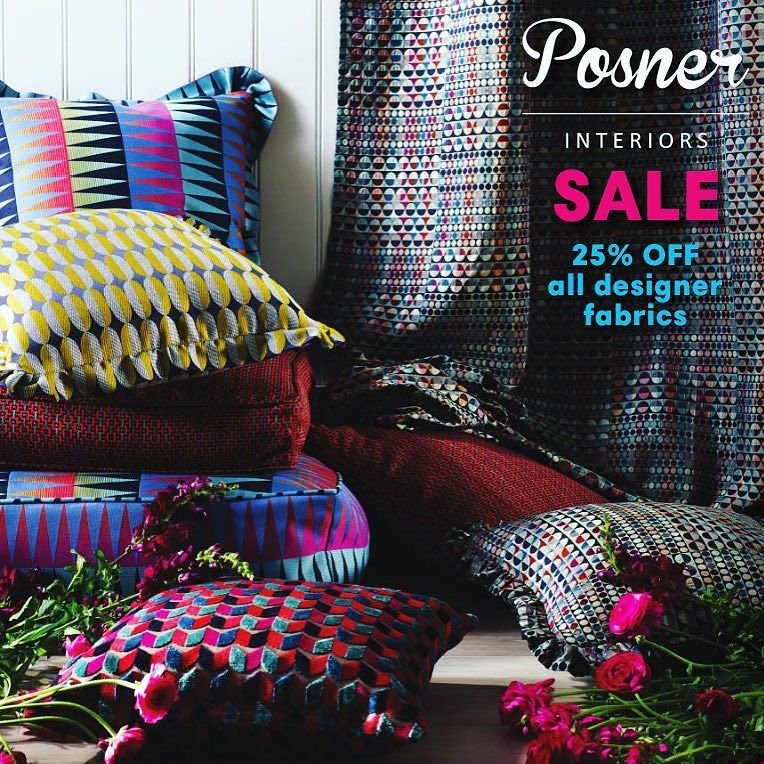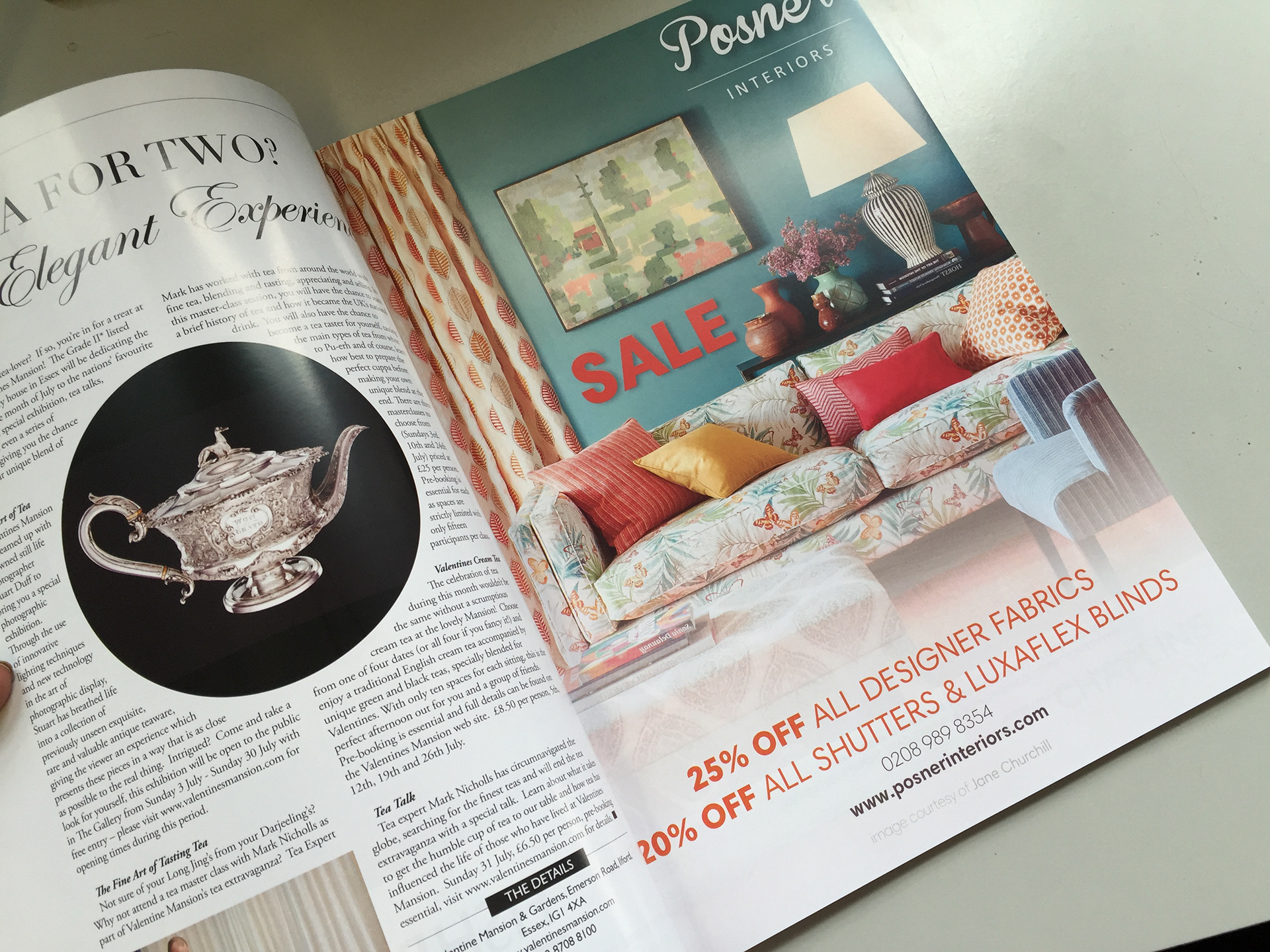 Posner Interiors required a new brochure with their updated branding on, so I designed a 12 page high end booklet to be distributed to new luxury housing developments. I also created a range of adverts for Posner's summer and Black Friday sales; these were used in Home & Garden magazine and local print media, as well as email newsletters and social media.
I overhauled Posner's Instagram and Pinterest accounts to be a lot more aesthetic and engaging on these visually-led socials. Over the seven months we saw growth quadruple in likes, comments, follows and repins. We saw a significant increase in website link clicks coming directly from social channels; Facebook and Instagram in particular.